Wood Signs & Home Decor Page
Select A Sign and Then a Design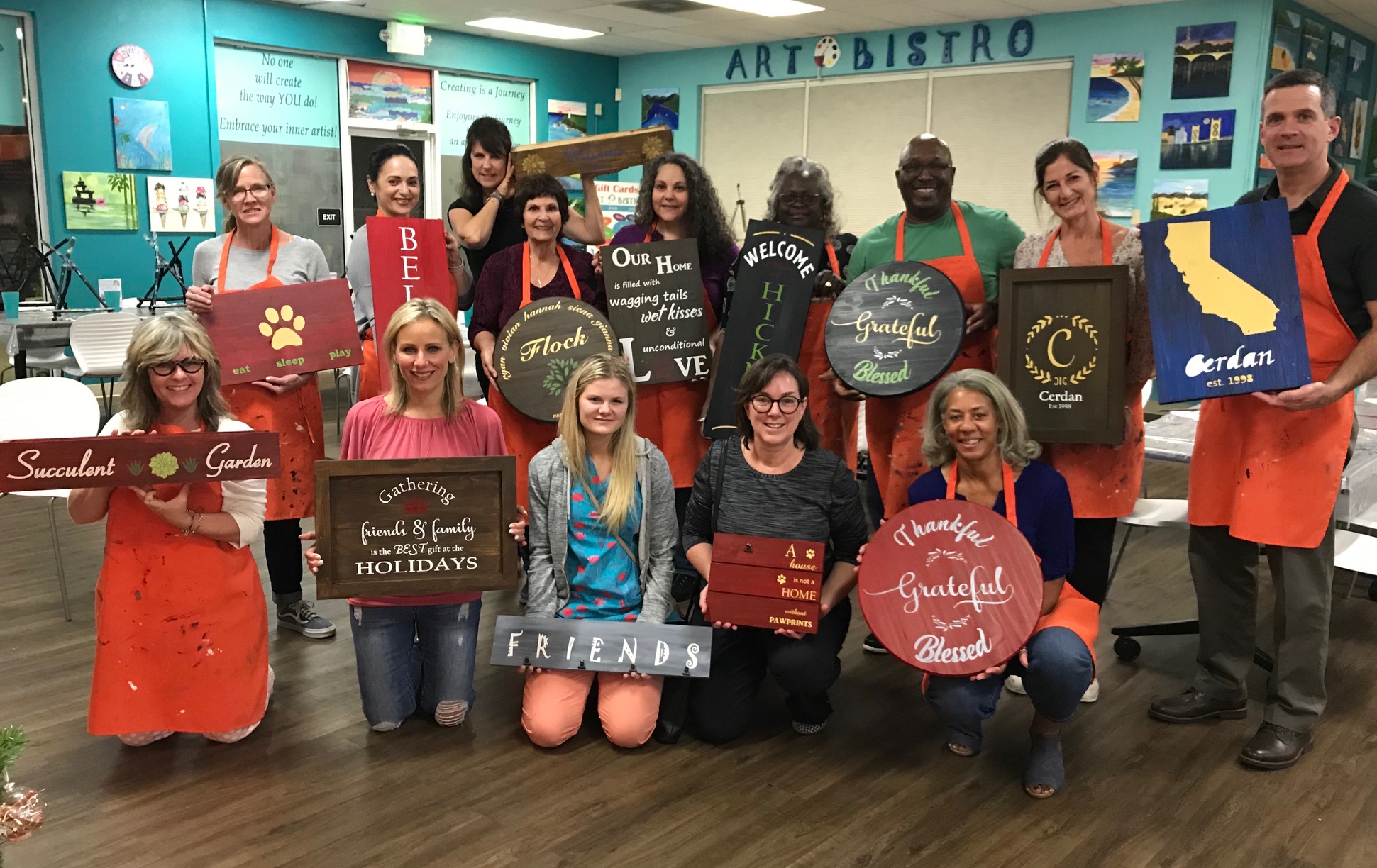 Let's Get Started!
The Art Bistro is now your studio for creating fantastic wood signs and home décor! Create anytime that works for you, during our regular business hours, in our DIY Open Studio with guidance from our helpful staff. We just need 72+ hours advance ordering to be sure you have your wood piece and vinyl stencil ready for you when you arrive! Do you want to start creating a little sooner? A limited selection of designs are available for drop in customers in our studio or we may be able to expedite a request for a specific design for a small additional fee.
The Art Bistro makes it fun & easy to enjoy creating!
We've already assembled the wood items so you can focus on the fun of decorating!
Our studio is for both adults and families to enjoy creating (under 21 ok, ages 5+ please). A selection of great food, wine and beer are available to purchase.
If you'd like a fully customized design, please contact us directly to set an appointment to work with one of our staff to create it. info@theartbistro.com (916) 472-0252
How to register:
Select a Sign Type and Design from the gallery below and click on the design.
Select the date you'd like to visit
Click the "Register" button and complete the registration form.
Wood Sign Design Selections